Hours  Mon-Fri: 11a-5pm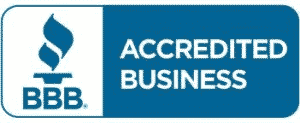 We are Florida's premier  luxury buyer, located in downtown Winter Park. We buy Large Diamonds, Estate jewelry, precious metals, Sterling Flatware, Silver and Gold coins, and Rolex watches. Daniel Montesi, longtime Winter Park resident and GIA Alumnus will give you the highest level of attention. Our clients enjoy a highly secure assessment with over 90 percent sales rate ! For high quality diamonds, Purchases over $5,000 are our specialty. We pay up to 100% of the spot value for bullion, always buying Rolex watches, paying top dollar for later models with box and papers !
 "Sell Diamonds Orlando"?   Orlando Estate Buyer is the only name. Bring your 1 plus carat round, pear shape, radiant, cushion , oval, princess,or emerald cut diamond today. Do you wish to sell jewelry in Orlando ?  Please view our gallery to find more details about the item you are selling. We are members of Winter Park Chamber of Commerce, Orlando Better Business Bureau, and GIA Alumni Association. Please check our references and online reviews. *Private appointments available for larger transactions. We will travel to pre-qualified Estate sellers.
Corporate policy requires a minimum item value of $1000.  All transactions videotaped. Payments by Company check.
IF YOU WISH TO SELL A ROLEX IN ORLANDO, OR ARE TRYING TO FIND A ROLEX DEALER IN WINTER PARK,WE ARE THE PLACE FOR YOU ! IF YOU WANT CASH FOR DIAMONDS HERE IN ORLANDO, OR SIMPLY WANT TO SELL A DIAMOND HERE IN WINTER PARK, SEE DANIEL MONTESI. IF YOU WANT TO  SELL A DIAMOND IN ORLANDO,ORLANDO ESTATE BUYER IS HERE TO SERVE YOU. FROM MAITLAND TO DAYTONA, YOU CAN SELL GOLD, SILVER, AND ROLEX, LET ORLANDOESTATE BUYER HELP YOU.