Open Mon-Fri  11a-5p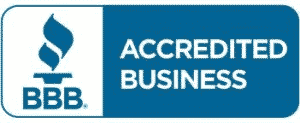 Orlando Estate Buyer Inc. is Florida's premier  buyer, located in downtown Winter Park. We buy Large Diamonds, Estate jewelry, precious metals, Sterling Flatware, Silver and Gold coins, and Rolex watches. Daniel Montesi, longtime Winter Park resident and GIA Alumnus will give you the highest level of attention. Our clients enjoy a highly secure, luxury assessment with over 90 percent of those coming in selling to us!
If you have a, high quality diamond, Rolex watch, or heavy precious metals, no establishment pays more than Orlando Estate Buyer.  Purchases of $1,000-$250,000 are our specialty. We pay up to 95% of the spot value for bullion.  We are always buying Rolex watches, paying top dollar for later models with box and papers!  We also buy other high end watches such as Breitling, Panerai, and Patek Philippe.
When locals ask where to "Sell Diamonds Orlando"?   Orlando Estate Buyer is the only name in Diamonds. Bring your 1 plus carat round, pear shape, radiant, cushion , oval, princess,or emerald cut diamond today!  Please view our gallery to find more details about the item you are selling. We are members of Winter Park Chamber of Commerce, Orlando Better Business Bureau, and GIA Alumni Association. Please check our references and online reviews. *Private appointments available for larger transactions. We will travel to pre-qualified Estate sellers.
Corporate policy requires a minimum item value of $1000.  All transactions videotaped. Payments by Company check.
 SELL MY ROLEX ORLANDO, ROLEX DEALER WINTER PARK, SELL A ROLEX IN ORLANDO, I , CASH FOR DIAMONDS ORLANDO, CASH FOR COINS, SELL A DIAMOND WINTER PARK,SELLING COINS IN ORLANDO, SELL COIN, SELL MY COIN COLLECTION,SELLING GOLD COINS, SELLING ROLEX IN FLORIDA, HOW TO SELL A ROLEX IN ORLANDO, ROLEX DEALERS WINTER PARK, ROLWANT A ROLEX, SELL ROLEX WATCH, SELL BREITLING WATCH, SELL MY BREITLING, SELL MY DIAMOND IN ORLANDO, ORLANDO DIAMOND BUYER, SELLING A DIAMOND IN DR. PHILLIPS, ISLEWORTH DIAMOND DEALER, CENTRAL FLORIDA CASH FOR GOLD, CASH FOR GOLD ORANGE COUNTY, SELL SILVER ORLANDO, SELL ROLEX MAITLAND,BAYHILL ROLEX, SIMMONS ROLEX, SIMMONS JEWELERS,SIMMONS WINTER PARK,UNCLE BUCKS COINS,COINS MAITLAND, TOMS COINS,EURAM,EURAM COINS,NFC,NFC COINS,COIN DEALER WINTER SPRINGS,COIN DEALER DAYTONA BEACH,COINS DAYTONA,CASH FOR GOLD DAYTONA,SELL ROLEX DAYTONA,SELL DIAMONDS DAYTONA, SELL GOLD RING ORLANDO, GOLD DEALER WINTER PARK,CASH FOR SILVER ORLANDO,SILVER BUYER, SILVER DEALER, I WANT TO SELL SILVER SELL A DIAMOND IN ORLANDO, COCOA BEACH, CAPE CANAVERAL, MERRITT ISLAND, TITUSVILLE, OCOEE, WINTER GARDEN, CLERMONT, HAINES CITY, FAIRBANKS AVENUE, FAIRBANKS JEWELRY, SELL DIAMONDS NEW SMYRNA, FLAGLER BEACH, ORMOND BEACH, ORMOND BY THE SEA, CASH FOR GOLD CENTRAL FLORIDA, CASH FOR ROLEX, SELLING A ROLEX IN ORLANDO, WHERE TO SELL MY ROLEX, WATCH DEALERS, DIAMOND BUYER ORLANDO, DIAMOND BUYER WINTER PARK, ROUND DIAMOND, princess cut, marquis diamond buyer, sell round diamond, sell a large diamond, orlando diamonds, I want to sell a diamond in orlando, sell silver eagles, sell silver coins, coin dealer, coin buyer maitland, uncle bucks coins, Toms Coins winter parksell diamonds, diamond buyer, cash for diamonds, winter park jeweler, diamond dealer in Orlando, Orlando gold, Orlando Silver, coin dealer Orlando, sell coins Orlando, what is the price of gold, what is the price of gold today, sell Rolex Orlando, sell my Rolex in Orlando scrap Sterling Sell gold Orlando, Orlando diamonds, sell diamonds Orlando, sell silver Orlando, cash for gold Orlando, sell my diamond in Orlando, Orlando gold, Orlando silver, Orlando cash for gold, Orlando cash for silver, gold buyer